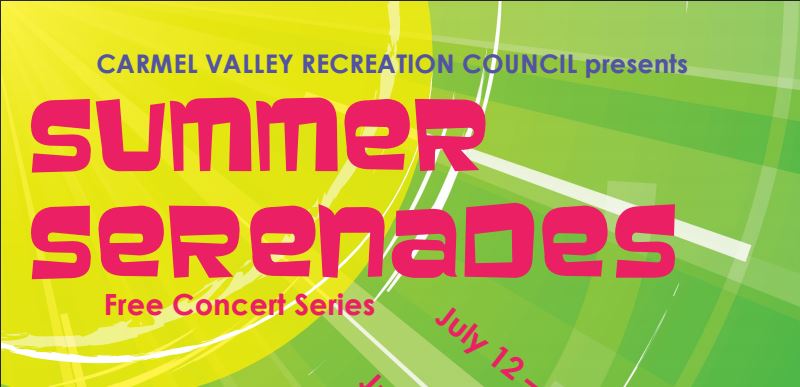 Summer Serenades Concert Series
Summer Concerts in the Park
all concerts now CANCELED
Sundays, 5:00 to 7:00 PM
The Carmel Valley Recreation Council no longer hosts the Summer Serenades Concert Series. No one volunteered to run the programs, and there was little community interest (some concerts had as few as 50 people attend.) If you're interested in re-starting the concerts, contact the Carmel Valley Recreation Council via the CV Rec Center at 858-552-1616. Sorry.